To Inform is to Influence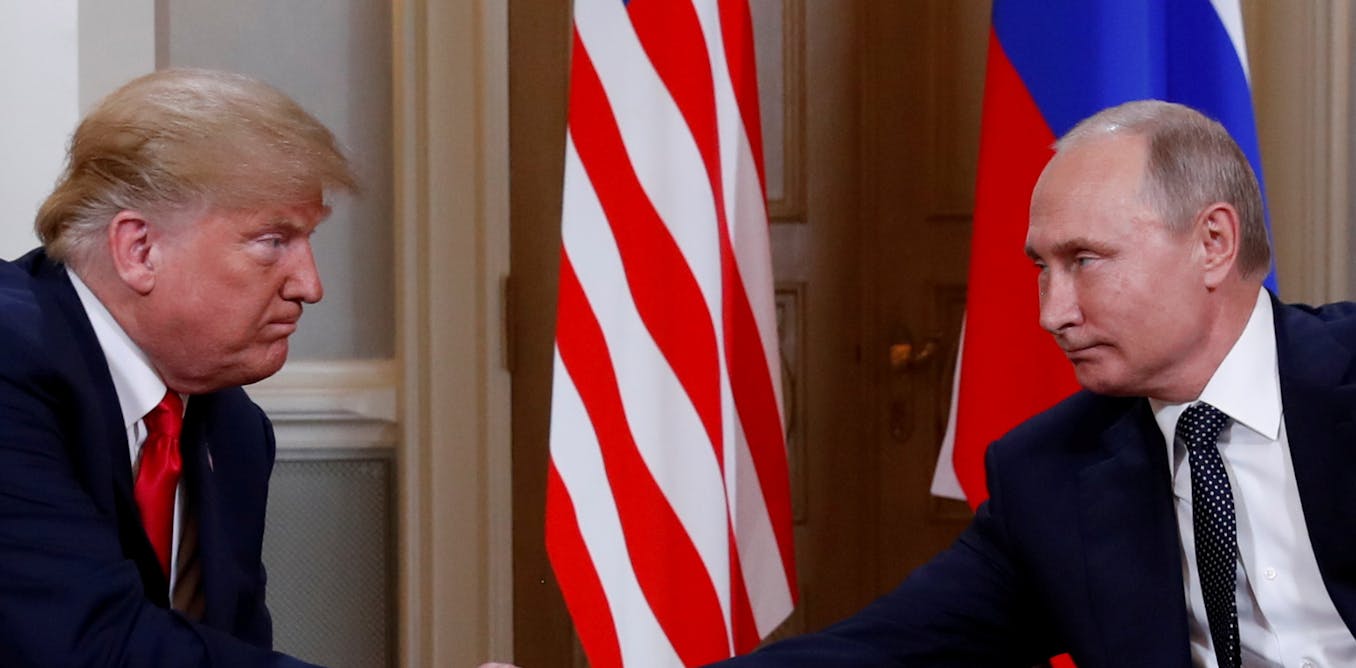 Presidents Trump and Putin in Helsinki. REUTERS/Kevin Lamarque
Interesting article.  Putin was professionally trained to lie, to maintain a cover story, to deceive.  
Putin has lied for a living for decades. If he told a convincing story to President Trump, it would follow with a long line of lies Putin has maintained.
The quote that caught my eye:
By virtue of the office he holds, President Trump has the ability to stop being played by Putin, and speak truth to power.
</end editorial>
---
---
Author Keith Brown Professor of Politics and Global Studies, Arizona State University
At the now infamous Helsinki press conference held after the summit meeting between Presidents Trump and Putin, Trump indicated he was impressed with Putin's denial of Russian interference in the 2016 U.S. election.
"I have great confidence in my intelligence people," Trump said, "but I will tell you that President Putin was extremely strong and…
View original post 1,267 more words