To Inform is to Influence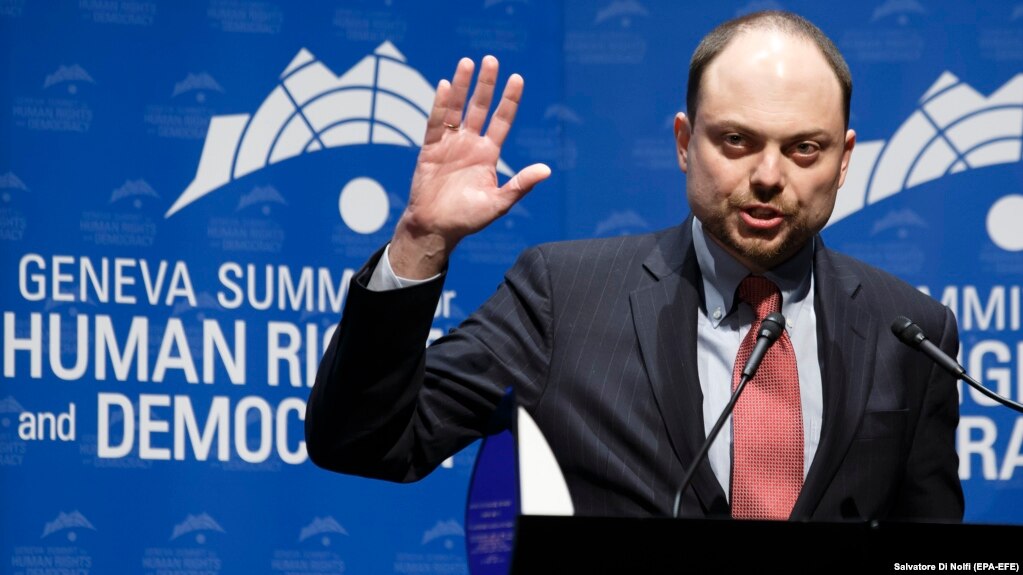 Kremlin critic Vladimir Kara-Murza received the 2018 Courage Award at the 10th Geneva Summit for Human Rights and Democracy in February.
More suppression of opponents and critics in Russia.  
Freedom of Speech and Freedom of the Press is under attack in Russia. This is a part of an overall attempt at tightly controlling anything affecting the influence of the Russian people. 
</end editorial>
---
---
Kremlin opponents could face criminal prosecution under new Russian legislation proposing possible prison sentences for Russians who adhere to or promote international sanctions targeting Moscow, one of the bill's authors said on May 16.
The remarks by lawmaker Andrei Isayev came a day after the State Duma, Russia's lower house of parliament, unanimously gave initial approval to the draft legislation, which is seen as a response to U.S.-imposed sanctions on Russian officials, tycoons, and companies.
Isayev specifically identified Vladimir Kara-Murza, a prominent critic of President Vladimir Putin…
View original post 560 more words