To Inform is to Influence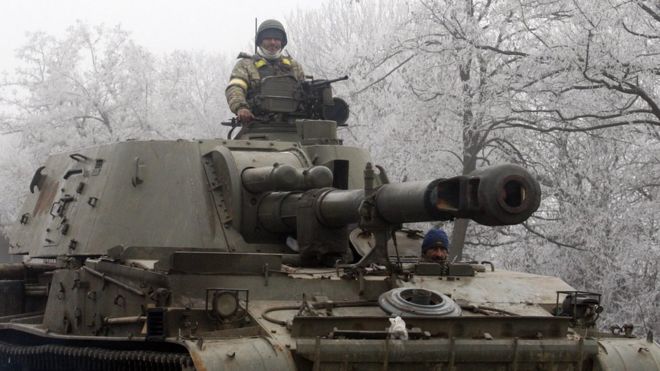 Ukraine's government soldiers (pictured) face heavily armed pro-Russian rebels
In what appears to be a wholly manufactured 'crisis' by Russia, they are withdrawing from a joint Ukraine-Russia truce monitoring center, for what that is worth.  Both Russia and Ukraine routinely accuse the other side of gross violations of the treaty. Russia most certainly violated the treaty before the ink was even dry on the Minsk agreement, with an offensive to secure Debaltseve. 
Russia's foreign ministry accused Ukraine of preventing the officers from carrying out their duties, saying they would leave on Tuesday.
Here is the Russian statement, in full, from the Russian MFA website, translated from Russian (by my Chrome browser).
Russian MFA Information and Press Department Commentary Regarding the Situation around STCC in Ukraine

In September 2014, the Joint Center for Control and Coordination of the Ceasefire and Stabilization of the Contact Line of the Parties (SCCC), launched…
View original post 828 more words