To Inform is to Influence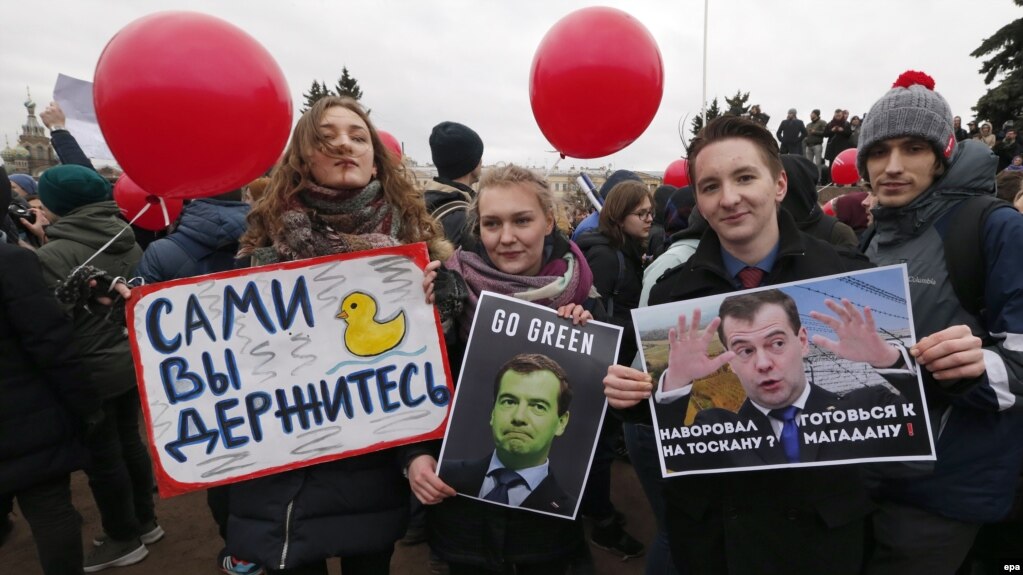 It's different this time. Young protesters in St. Petersburg.
March 27, 2017
Brian Whitmore
But this weekend's protests, which drew tens of thousands to the streets across scores of Russian cities, were nevertheless markedly different than anti-Kremlin demonstrations in the past.
And they were different in ways that should make Vladimir Putin's Kremlin regime very nervous.
Here are my five takeaways about what was new about the March 26 protests, which took place exactly 17 years after Putin was first elected president.
1. Rebellion In The Hinterlands
In the past, Russian protests have been confined largely to Moscow, St. Petersburg, and a few other large cities.
As a result, Vladimir Putin and his surrogates were able to claim — not…
View original post 850 more words